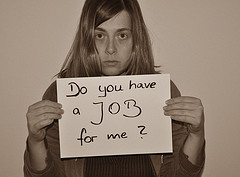 Our sister site, BloggingPro recently announced the launch of a new and free job board for bloggers:
After many years of existence BloggingPro has become one of the major blogs in the blogging and blog software scene. Of course we plan to continue expanding our horizons and deliver you more blogging news and tips, but that is not all and we here at BP want to deliver our users even more.

In our continuing effort to offer more to our readers, I am happy to announce the addition of the BloggingPro Job Board to the site.

Free Blogger Job Listings

Jobs can be added in three different categories: blogger jobs, blog designers needed and developers needed.
If you're looking for a job as blogger or for a blogger, visit the BloggingPro job board and follow BloggingPro on Twitter (@blpro) to hear about new job listings first.